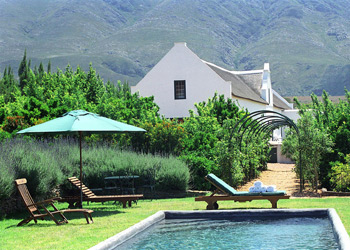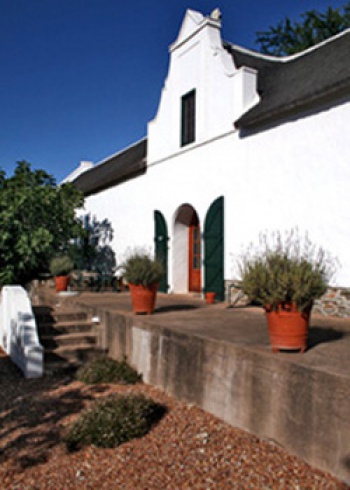 Jan Harmsgat Guest Farm has seen a renaissance that captures its rich past, in a way that fits in with the discerning traveller's needs: Space, charm and an unsurpassed opportunity to indulge in an authentic country ambience and history. Guests are treated to understated elegance and comfort, combining the power of its original meter thick walls, yellowwood details, and authentic "Overberg" style while every modern convenience available. The indulgence does not stop with the accommodation but is carried throughout your experience. With the Jan Harmsgat chefs creating 4-course dinner menus, every guest is sure to be filled with delight.
This exclusive country house is on an historic, working wine, fruit and game farm, situated between the towns of Swellendam and Ashton on the R60, at the foot of the mighty Langeberg Mountains. Granted as a "freehold farm" in 1723, the historically significant Jan Harmans' schat "Jan Harmans Treasure" featured in the writings of Lady Anne Barnard.
Accommodation can be found in three separate buildings; The Original Wine Cellar (main house) The Slave Quarters and Van Eeden House. Each with its distinctive style and history, Jan Harmsgat tells its story.
Restaurant 1723: All overnight guests are treated to a Jan Harmsgat Breakfast, which includes fresh fruit parfait topped with homemade muesli and yogurt, followed by hot breakfast of their choice, fresh squeezed juice and fresh brewed coffee or tea. Lunch and dinner menu changes frequently as the kitchen utilizes fresh produce grown in its own garden.
Jan Harmsgat is registered and has been awarded the Fair Trade in Tourism S.A Trademark.
Check In:
14:00
Check out:
11:00